Main content starts here, tab to start navigating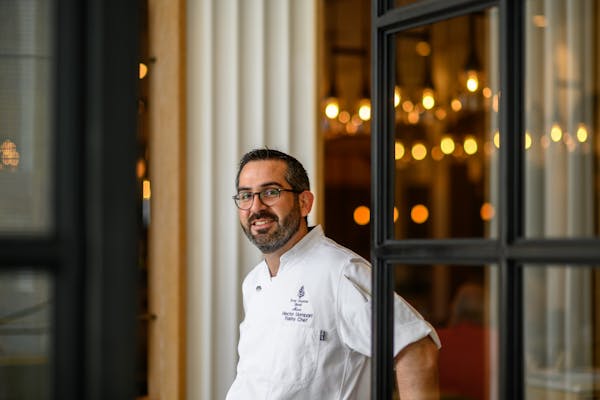 Hector Llompart
Pastry Chef
Originating from San Juan, Puerto Rico, Chef Hector Llompart knew from an early age that the culinary world would be his calling. Growing up in "La Isla del Encanto" with seven older siblings, Chef Hector and his family triumphed the art of exploring new restaurants in town, especially those focusing on international cuisine. The exposure to a variety of cultures and his initiative to take on the "Pastry Chef" role for the family's large holiday parties at the age of 13 led him to realize his love for the kitchen.
After graduating from the Escuela Hotelera de San Juan, Chef Hector worked his way up from line cook to Head Chef at the top restaurants and hotels, including Club Seabourne and both Ritz Carlton properties. It was during his time at BLT Steak inside Ritz Carlton, where the pastry production team inspired him to transfer to the sweet side – the pastry line. From there, Chef Hector joined the award-winning Jose Andres team at Mi Casa where he continued to perfect his pastry skills. After Puerto Rico was affected by Hurricane Maria, Chef Hector relocated to the States and eventually landed in Miami for his first role as Pastry Chef at Bazaar Mar for SLS Brickell. His passion for creativity continued to grow, which led him to search for new beginnings and join the team at EDGE Steak & Bar.
At EDGE, Chef Hector is driven by tropical flavors which are embedded in his roots and showcased throughout the decadent desserts menu. His ultimate goal and sense of accomplishment: being able to leave a lasting impression on guests and bring a bright smile to their face after one bite of his sweet delicacies.