Main content starts here, tab to start navigating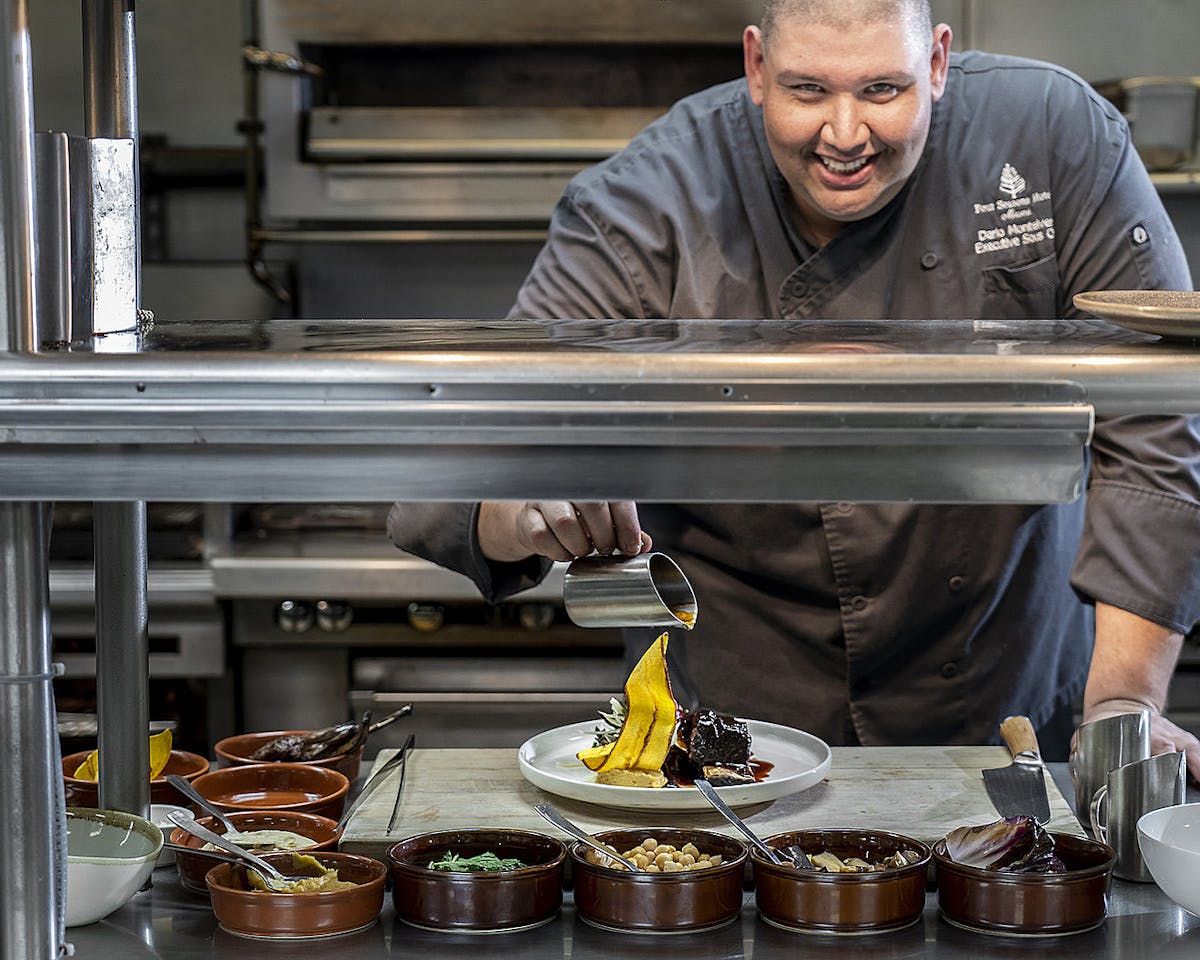 Dario Montelvere
Executive Sous Chef
Dario Montelvere has gained inspiration from across the globe. Born in Rosario, Argentina, and raised in Sydney, Australia, his Spanish and Italian heritage, along with extensive career, has allowed him to gain cultural and culinary knowledge from a variety of countries. Chef Montelvere applies his global expertise in the EDGE kitchen while infusing the local and Latin flavors Miami has to offer.
After being inspired by his grandmother's love for cooking, Montelvere began his culinary training in Australia. He later branched out to Canada to join Four Seasons Hotel Toronto, where he ran the banquet operation and was the lead cook at the Hotel's two main restaurants. Following his first year of experience with the company, he was excited to grow within and decided to transfer to Four Seasons Hotel Sydney to continue his culinary career.
While in Sydney, his work ethic and passion were evident as it allowed him to evolve quickly from Chef de Partie, to Junior Sous Chef, followed by Banquet Chef, all within three years. His notable skills and Italian heritage played a major part in his career as his next move led him to achieve the position of Restaurant Chef at Four Seasons Resort Lanai's Italian restaurant. During his time there, he spearheaded collaboration dinners and landed his first-morning television appearance in the local news.
To add to his extensive resume, Chef Montelvere joined Four Seasons Resort Costa Rica at Peninsula Papagayo, where his achievements include opening the Hotel's Italian restaurant and participating in a James Beard Dinner at the world-famous Beard House in New York City. In both, Lanai and Costa Rica, he featured his grandmother's famous lasagna recipe, which was always a favorite amongst diners. After more than three years in Costa Rica, he joined EDGE Steak & Bar, attaining his first Executive Sous Chef position.